Happy Birthday, Delron and Peggy Shirley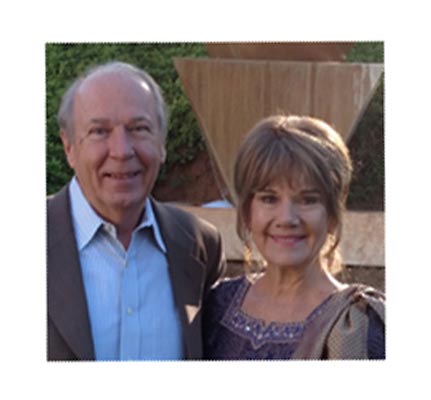 Our parents are celebrating their seventieth birthdays in the next few days – Mom on May 30 and Dad on June 15.  When we asked them how they would like to celebrate this milestone event, they said that they would like to use this opportunity to reach an entire nation for Jesus.  Yes, that's what they said – an entire nation!  Dad then went on to explain that Every Home for Christ had just launched a new project that will take the gospel to every doorstep in the world within the next twenty years and that there had been budgets calculated for the cost for each nation.  He added that the budgets for some of the smaller nations were actually relatively small – within the reach of a single family if they just had the vision to do so.
Some of you may know that our dad has been actively involved in the work of Every Home for Christ for a number of years, but most of you may not know that he was actually featured in last winter's Every Home for Christ Magazine in an article entitled "Heroes Among Us."  With a legacy like that, we felt that it would only be fitting to further that heritage by helping him fulfill the vision of sponsoring an entire nation.
Some of you may also know a bit of our mom's story – how her life was saved and changed by one simple piece of gospel literature.  When she was on the verge of suicide, she picked up a gospel tract that someone had left with her in the hospital.  After reading the message and praying the prayer at the end, she suddenly felt that life was worth living and the last forty-two years is proof positive of the power of that little printed message.  With that in mind, you can understand why she is also excited about the possibility of seeing an entire nation given gospel literature that can have the same impact in their lives as well.
Commemorating their seventieth birthdays, Mom and Dad want to raise the budget necessary to reach the entire nation of Fiji.  If you would like to help us honor our mom and dad by contributing to this project, please use the button below to give.
We are also excited that Dad has decided to write his autobiography – So Send I You – a Missionary Story which contains a lot of stories that we didn't even know!  He wants to send a free copy to everyone who helps make this dream of reaching the entire country of Fiji a reality.
Three grateful sons,