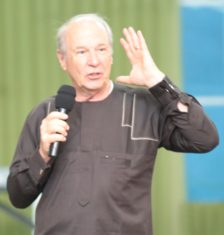 When I arrived in the airport at Lagos, Nigeria, my host had arranged for an escort to meet me when I exited the plane to help me
get through the airport since there are often people who take advantage of strangers as they try to find their way.  When the escort recognized me as a minister, he asked if I could pray for him before I got into the car to leave for the hotel; so, I laid hands on him right there on the curb.  When I opened my eyes after the prayer, I realized that I was surrounded by half a dozen of the airport security staff – some with their guns.  They immediately said that they wanted prayer as well!  What a welcome to a nation that is eager for God's help.
My week of ministry began by preaching in two services at the Latter Rain Assembly – one of the leading churches in Nigeria on Sunday morning and then continued with a five-day leadership conference with over six hundred pastors and political, educational, and business leaders from Nigeria as well as representatives from outside the country.  The host of the conference, Dr. Tunde Bakare, is one of the frontrunners on the present scene bringing reformation and attacking corruption in the nation with the awareness that as Nigeria goes, so goes Africa.  Strategically located in Lagos – the city that is projected to be the world's largest city by the year 2050 – Dr. Bakare is training up uncompromisingly righteous men and women who are invading all areas of influence in the society and government of the nation.  And this annual conference is one of the key elements in the reformation.  Only history will be able to determine the full impact that Teach All Nations' involvement in this ministry will bring in the destinies of the nation of Nigeria and the continent of Africa in the years to come.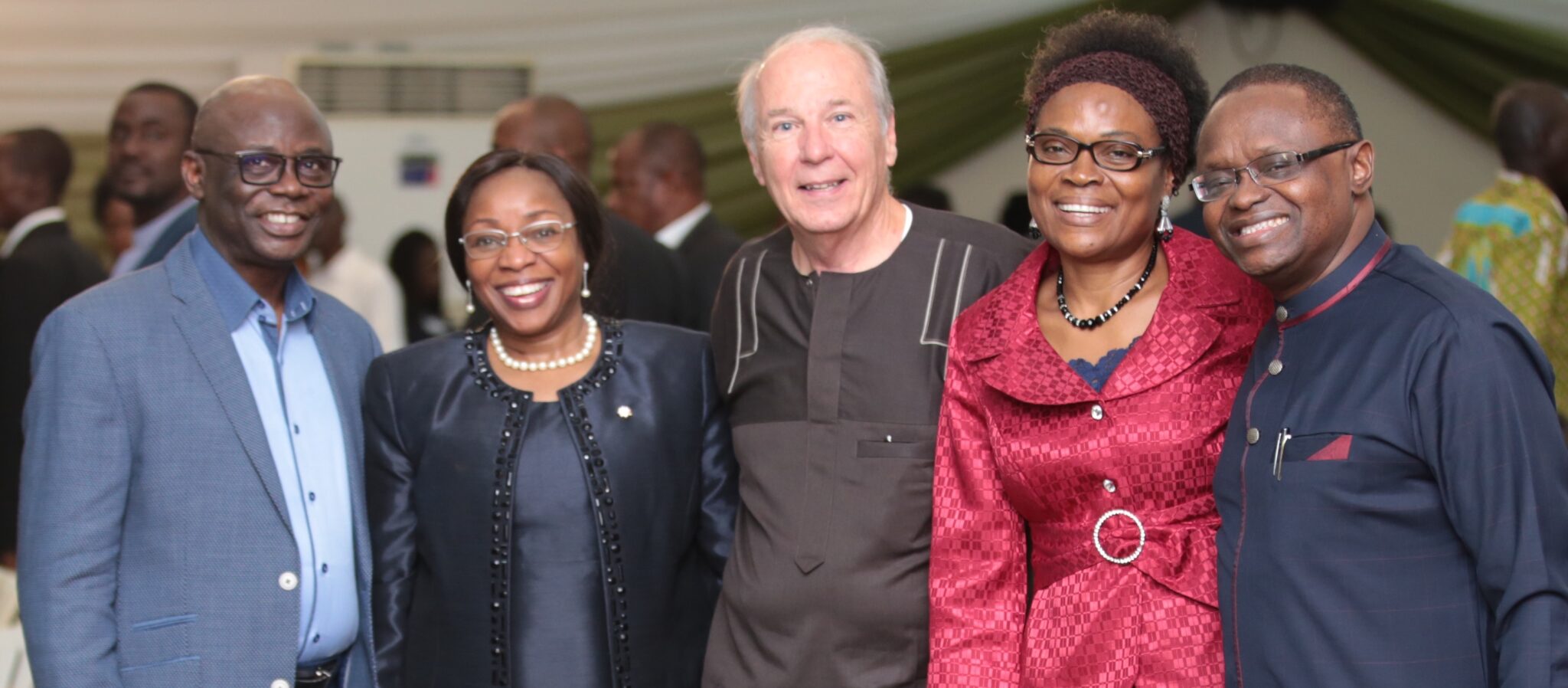 As has been my approach for many years, I released a special book written specifically for the conference.  This year's book – entitled Maximum Impact – is a study in the life and strategies of the Apostle Paul, one of the greatest change agents in all history.