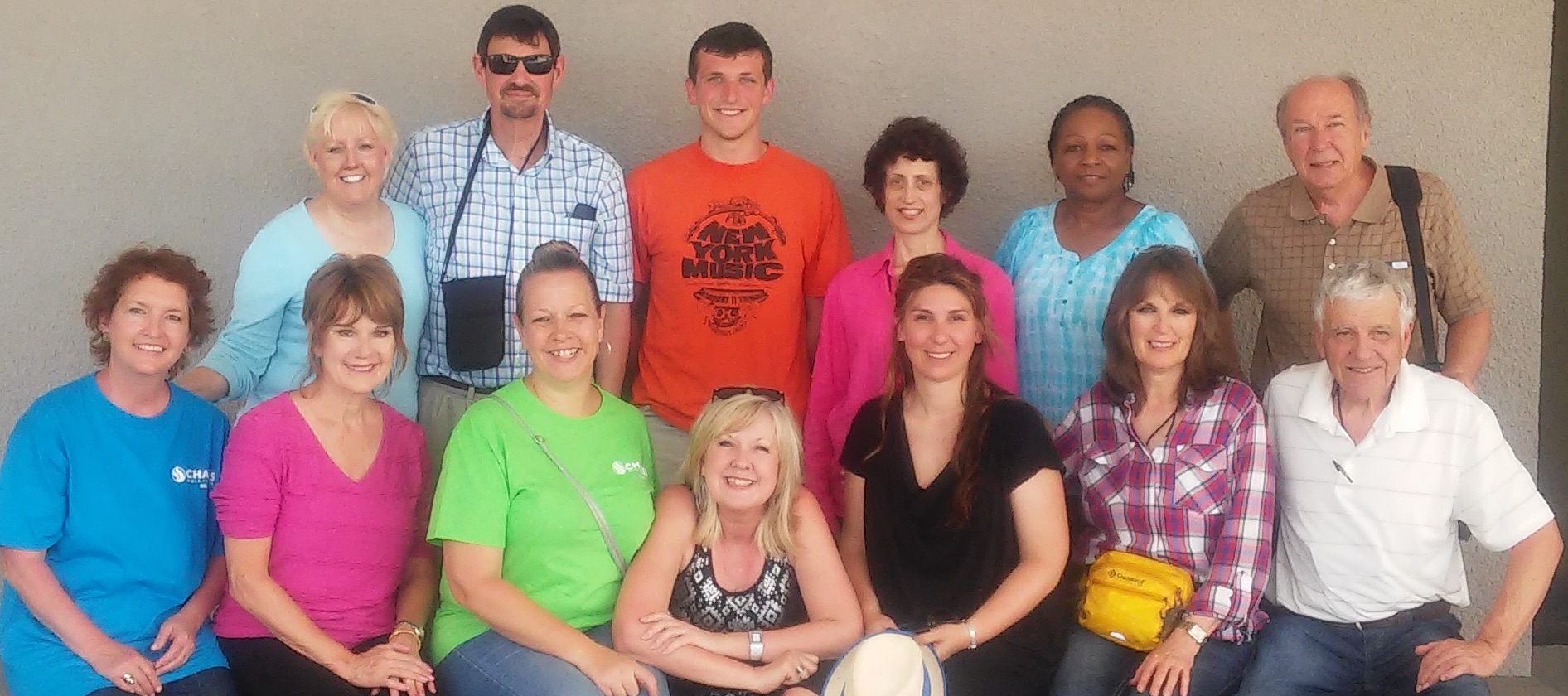 Peggy and I served as the facilitators on a mission to Belize to bring a group of eleven students from Charis Bible College in Colorado to spend a week working with the students and faculty of the extension campus in Belize City.  A wide range of activities included visiting the residents at nursing homes, evangelizing at youth offenders' facility, praying for patients in the hospital, home-to-home visitation, ministering in churches, sharing in the Bible college classes, painting the school's main classroom.  In addition, Delron taught a full course at the college during our visit. 
But mission isn't just about activity.  It is about effecting people's lives.  Therefore, let me share just a few of the stories of the lives that I personally had the opportunity to touch while in Belize.
In the nursing home, I had the opportunity to sit for an hour or so with Roy, an elderly gentleman who at first seemed distant and withdrawn.  When I asked him if he'd like me to pull his wheelchair closer to the rest of the residents who were gathered in the center of the room for games and activities, he responded that he was happy where he was – along the wall, far from the others.  Since his voice was very weak and he had suffered from a stroke, it was difficult to understand a lot of what he had to share; however, I was able to pick a little of his life story and learned that he seldom had family or friends come to visit him in the nursing home.  Eventually, I was able to encourage him to join in with a game of BINGO – which he actually won!  His prize was a miniature beach ball and a pair of house slippers.  His face broke into a broad smile as I pulled the comfortable new shoes onto his feet and we played a limited version of catch with his new ball.  As I shared and prayed with him, for one brief instant, he opened the fist that had been clinched shut by the stroke – a little glimmer of hope that my visit had made a difference in his life and that our mission was changing the nation of Belize as well.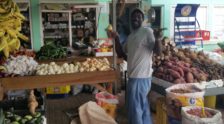 At the juvenile offenders' facility, I had the privilege of being paired with Pedro, a kid with a great smile that hid the hurt inside his heart.  As I ministered to him about the Solomon's advise that we guard our hearts because of them flow the issues of life, he winced because he was indeed guarding his heart – but not the way that the Bible was directing that he do.  Because of abuse in his childhood, Pedro had totally barricaded his heart – refusing for anyone to get close enough to him to ever hurt him again.  Sensing that the love of God was beginning to break through his walls of emotional defense, Pedro became too nervous to look me in the eye and kept avoiding eye contact as I spoke to and prayed with him.  Eventually, he softened and joined me in the prayer before joining the team activities we had planned with the young men.
When we knocked on one door during our home-to-home visitation, a middle-aged lady reluctantly answered.  She seemed overly suspicious as to what we were up to and was very short in answering our questions, as she seemed determined not to get engaged in a conversation with us.  Eventually, we seemed to gain her confidence as she realized that we were not from some cult.  Finally, she opened up and admitted that she needed prayer concerning her son who often verbally lashed out at her and physically struck her.  When I asked if the son were home, she responded that he was.  I then asked if I could meet him, and she went inside to ask him to come out.  At first, he refused, but I soon noticed that he was curiously sneaking a peep at us through the window. I motioned to him, but he refused to come out.  Several minutes later, he literally jumped through the window and ran past us.  When I motioned for him to come back, he finally decided to engage us in a conversation with the surprise announcement that that day was his eleventh birthday.  After several minutes of conversation Jared decided to allow us to pray for him and bless him for his birthday.  About that time, his older sister and her baby stepped out onto the front porch and joined us in the conversation.  The sister confessed that she had realized that she had been skipping church and knew that she needed to get back into the habit of attending with her mother.  Before she went back inside to care for the baby, she joined us in a prayer and promised us that she would be in church with her mom the following morning.  As we left the home, our originally reluctant host hugged us and shared that just before our visit she had told the Lord that she really needed His help.
At the Bible College, I was greeted by Andrew, a young man who seemed exceptionally happy to get to meet me in person.  As he shared his story, I understood why.  He described one bizarre experience after the other in which demonic phenomena had manifested in his life – until he had taken my Finally, My Brethren video course at the Bible college.  The principles taught in the class had given him the spiritual authority to take back control of his life and live free of the tormenting harassment.
At the radio station, a group of students from the school shared in a live round-table discussion concerning the Spirit-filled life.  Although we are certain that the message blessed people all over the city, we know for sure that it impacted Denise, the technician who was in charge of our broadcast.  After we signed off the air, she told us that she had always been afraid of Pentecostal people and speaking in tongues because she didn't understand what all this was about.  The discussion during the show that morning had given her a new insight and she wanted to have us pray for her to be filled with the Spirit!
As we visited various patients in the hospital, we stepped into one room where a frail little lady lay totally unresponsive tied to her bed.  As we tried to talk with her, she stared blankly into space as if she wasn't even aware that we were in the room.  When one of the students looked on the nightstand to see if there were any papers that would identify her, she found a paper that had apparently been left by a visiting minister from the Gloria Dios Ecclesia, so we dubbed our patent, "Gloria," and continued to speak to her and pray for her as she lay essentially comatose on the bed.  Finally, we had to leave because of other commitments, but as I patted her hand "Goodbye" she opened her eyes and wide grin spread across her lips – a little indication from the Lord that our time with her had indeed been effective – as was our entire visit to Belize.