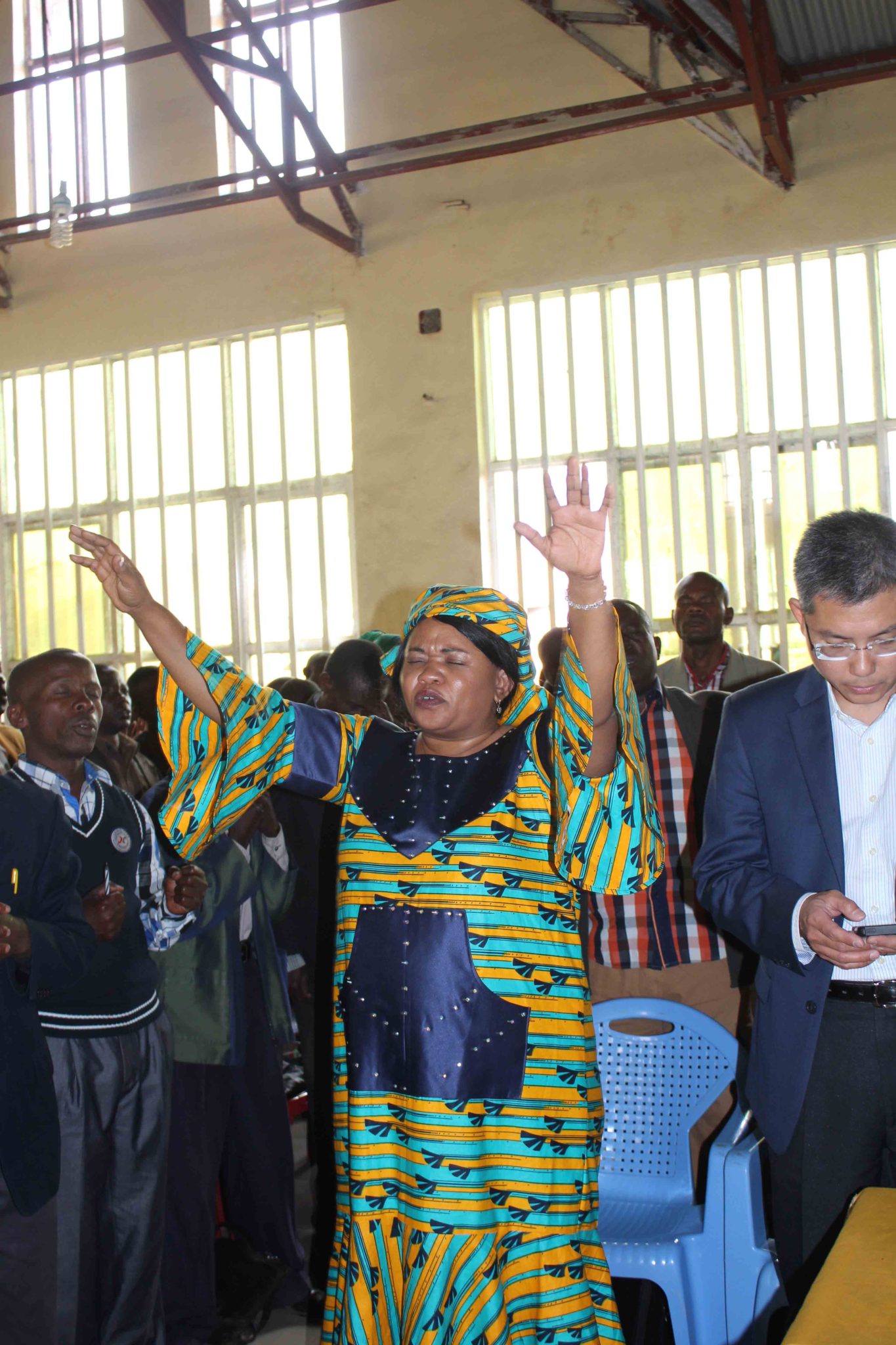 "Duboo! Duboo!" The people shouted when I walked out of the airport. On my previous mission to the Congo, I illustrated one of my messages by telling the story of an encounter with one of the bears that live in our neighborhood and often invade our backyard – well, actually, we are invading their backyard since they lived on our mountain long before humans settled there. Because I learned the Swahili word for "bear" to use when I told the story, everyone remembered both my illustration and me – resulting in my nickname, "Duboo."
This warm welcome introduced my team's five days of ministry in the Democratic Republic of the Congo. With me were Julie Mapatano (a former student and a native of the area who had introduced me to the people there), Fred Taylor (another former student who now teaches in a Bible college in California), and Terence Tan (a medical doctor who has a powerful anointing for healing). Our mission assignment was to hold a number of church services on Sunday morning followed by three days of pastors' conferences and three nights of evangelistic and healing crusades.
The pastor who was in charge of the pastors' conference extended a compliment by saying, "You are old, but you preach like a young man. Many young men can't preach like you do." So, I guess I am remembered in Africa as an old bear.
The conference meetings attracted civic and educational leaders as well as the original six hundred pastors who were invited, and by the end of the three days the attendance maxed out the seven-hundred-seat capacity of the church. Likewise, the crusade meeting totally filled the thousand-seat auditorium where the meetings were held. Additionally, the ministry touched the entire city as all the Sunday services and the evening crusades were broadcast live on the local radio station.